Truck Accident Attorneys in Anchorage and Matanuska Valley, AK
---
Since semi-trucks are massive in size and maintain a carrying capacity of 80,000 pounds, collisions can lead to utter devastation. Since it takes considerable skill to maneuver these tractor-trailers, companies are responsible for providing adequate training, and drivers must always maintain vigilance.
Unfortunately, negligence and carelessness can sometimes occur, resulting in severe injuries and death. If you or a loved one have sustained serious injuries from a truck accident, our personal injury lawyer can help you obtain your deserved compensation.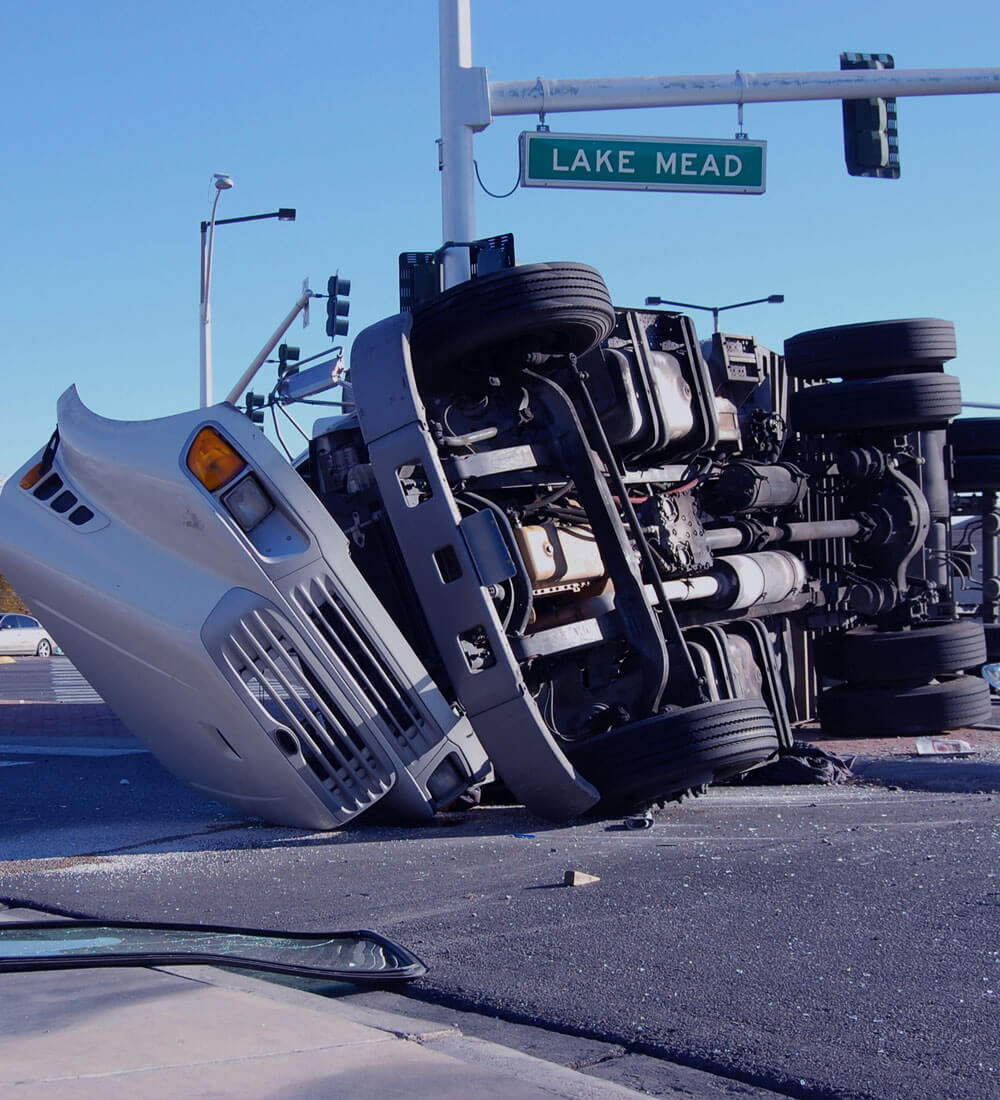 We Perform Comprehensive Investigations
Truck accident cases present several complexities since multiple parties may be at fault. Companies may cut back on essentials, such as truck maintenance and overloading for fewer trips, to make a more significant profit.
At Denali Law Group, our legal team possesses the extensive knowledge of the Alaska legal system to properly protect the rights of our clients. Our personal injury attorneys can conduct their own thorough investigation into your case and gather the necessary evidence to determine who's at fault. We understand how trucking companies' insurers work and are capable of recovering compensation on behalf of our clients.
Truck Accidents FAQs
What injuries can occur in a truck accident?
Defective equipment
Driver fatigue
Excessive speed
Intoxication
Lack of proper training and experience
Negligent actions of other vehicles
Poor road conditions
Poor weather conditions
Unreasonable schedules
What injuries can occur in a truck accident?
Some injuries that people can sustain in crashes involving trucking vehicles include the following:
Traumatic brain injuries
Spinal cord injuries
Facial fractures
Broken arms and legs
Burns
Serious soft tissue injuries
Dislocations
Accidental amputations
Should I accept a settlement?
It's important to know that if you have been offered a settlement by the trucking company's insurer, accepting it forfeits your right to pursue additional compensation.
Does Alaska require mandatory uninsured/underinsured motorist coverage?
Limited Liability Coverage is oftentimes not enough. It is never our advice that you decline Uninsured/Underinsured Motorist Coverage. UI/UIM is an extra layer of coverage for you that rides on top of your or the other driver's coverage.