Premises Liability and Personal Injury Attorneys in Anchorage and Matanuska Valley, AK
---
When an individual sustains injuries on another party's premises by slipping on a slick surface or tripping over debris, it is considered a "slip and fall" injury. While a slip and fall may feel like an accident, if caused by an unsafe premise, it's within your rights to hold the property owner responsible.
When property owners or managers fail to adequately maintain their facility, they violate premises liability laws. If you've been injured due to a slip and fall, our team at Denali Law can passionately advocate for your rights.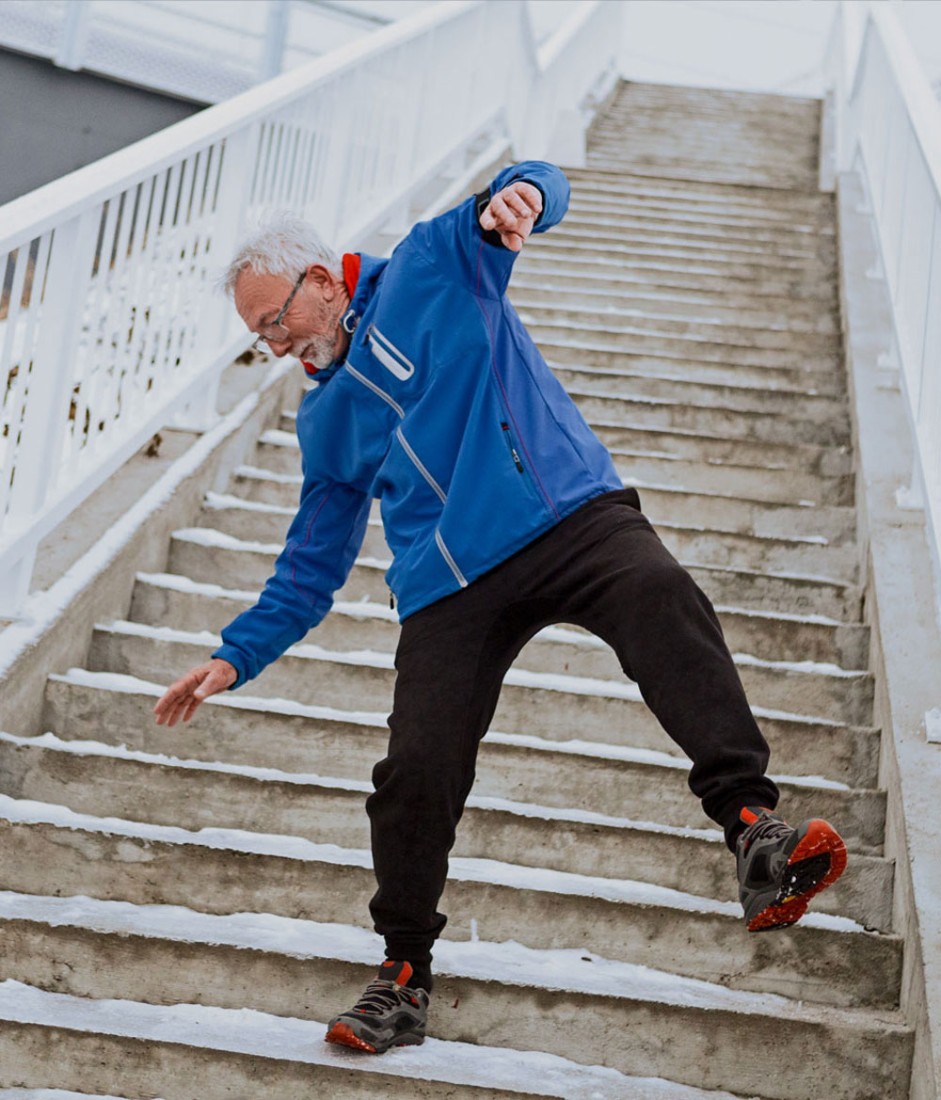 Our Personal Injury Attorneys are Here to Help
If you or a loved one was injured on another party's property, you might be entitled to recover monetary compensation. Remember that store owners and property managers have insurance to cover these types of accidents. That is why it is imperative to obtain services from an experienced and reliable lawyer to negotiate with the insurance company to compensate for your lost wages and pain and suffering.
At Denali Law Group, our personal injury attorneys completely understand Alaska law regarding these cases to provide our clients with relentless representation. With more than 75 years of combined experience, we are confident in recovering the compensation you deserve.
Slip and Fall FAQs
What are common types of slip and fall accidents?
Common types of slip and fall accidents include the following:
Wet and slippery floors
Messy floors
Damaged floors or stairs
Damaged sidewalks
Broken handrails
Icy walkways
Poor lighting
Potholes and ditches
How do I know if I have a legitimate claim?
To determine if you have a legitimate claim, you must prove that you were owed a duty of reasonable care and that the property owner failed to provide that appropriate care. The accident must be a result of their negligence and cause physical harm to you. Depending on the details of your case, the liable party may cover medical bills or lost wages.
What should I do after a slip and fall accident?
Immediately after a slip and fall, assess your injuries and get proper medical attention. If you don't need immediate medical treatment, take photos, notes, and witness statements at the scene of your accident. Then, contact an attorney who will work for your best interests before agreeing to a settlement or speaking with an insurance adjuster. Call our team at Denali for the best representation from a team who is on your side!